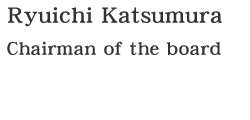 Starting a new day

"Good Morning Mr. K. !"
"Good Morning Mr. X and Mrs. Y. !"

"Thank you for your support yesterday."
"You are welcome. I thank you for your cooperation too."

How many people will express their thanks to you today !
How often you will reply your appreciation to them.

Probably you don't recognize yourself how important you are, but the people around you quite know it.
Some people talk it to you directly, and others may be shy.
But all of them find something valuable in your presence.
Be confident and try to become better you, so that you can bring more joy to others.

Have a great day !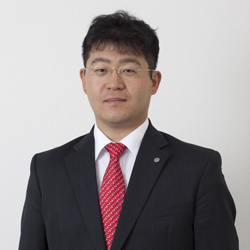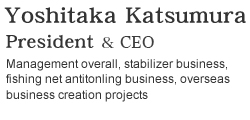 We, Nitto Kasei, with engage in R&D, manufacture and sale of chemicals.We are small company with about 150 employees, but our mission is grand: putting our abilities to the very best use and contributing to humanity's well-being by offering most environmentally responsible chemical products with highest quality and performance.

Therefore, we focus not on the size of the company, not on the sales power, but on R&D-- to win out in this increasingly challenging era.
If you think that we can be useful to you in any way, please feel free to contact us. We have an open-door policy and love to receive new proposals and ideas. We look forward to heart-to-heart encounters and possible future partnerships with you.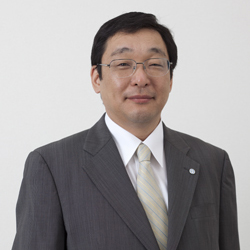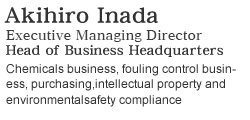 Nitto Kasei enjoys the largest market share in many industrial segments, thanks to its diverse high-performance, high quality products, born of the company's solid technological expertise.

Many of Nitto Kasei's chemical products are unique, designed to fulfill needs of extremely niche market. Our customers often use such products in very small quantities, but the products are essential, since they largely determine the quality and performance of the customers' finished products. So much so that Nitto Kasei products must demonstrate the highest levels of stable quality and expertise.

We are very fortunate to often be the first company our customers contact for orders, inquiries and advice. On many occasions, we have also answered questions and expressed views on behalf of the industry.

Throughout more than 60 years of our existence, Nitto Kasei has maintained a solid organization of professionals covering technical matters, manufacture and sales, winning customers trust. Our operating system is designed in such a way as to enable multifaceted proposals to customers new needs, as well as active pursuit of deep mutual technical improvement with customers.

Although the scope of our business is rather limited, we continue offering quality products that society seeks while growing customer trust.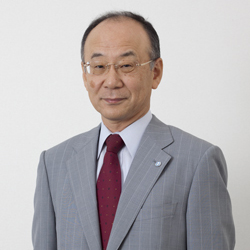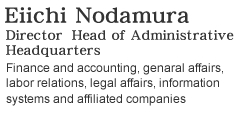 For some 40 years, Japan was the world's second economic power, but this status will soon have to be handed over following the rise of China and other newly emerging countries.

Under such circumstances, we, Nitto Kasei seek to remain active and useful, and so survive amidst world competition by drawing on our strengths as a Japanese company and performing precise, quality work, all the way down to the individual level. To progress in that direction, last year (2009) we adopted the slogan "Nitto Kasei, a company of technology and people" to express our wish to be an organization whose members continue developing and demonstrating high levels of expertise not only in technological research into chemicals, but in all divisions, including manufacturing, quality control, sales, purchasing and clerical work.

Since we are a company of only 150 people, our divisions are multifunctional and complement each other. The Administrative Headquarters of which I am in charge has only five career-track employees and two assistants, who handle the entire spectrum of administrative duties, ranging from general, personnel, labor, tax affairs, accounting and finance, to the management of information systems and affiliated companies. The company charges each employee with heavy responsibility, a rewarding working environment for the highly motivated.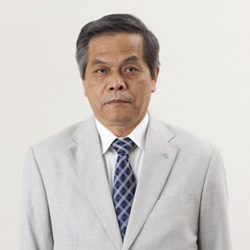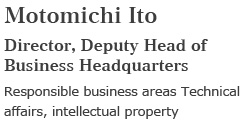 The manufacturing Group of which I am in charge engages in manufacturing under Nitto Kasei's Management Principle ("Only companiese that serve society are allowed to survive. We creat products that serve society"). We also operate in accordance with our quality assurance policy, aimed at observing quality standards and enhancing customer satisfaction. Our environmental policy is for human health maintenance, environmental protection and societal enrichment through our environmentally considerate corporate activities. We also strive to prevent accidents and maximize safety through occupational safety and health activities, including improvement and repair of manufacturing equipment.

Nitto Kasei's Manufacturing Group remains committed to the timely provision of safe and security-assured products, thereby contributing to society.