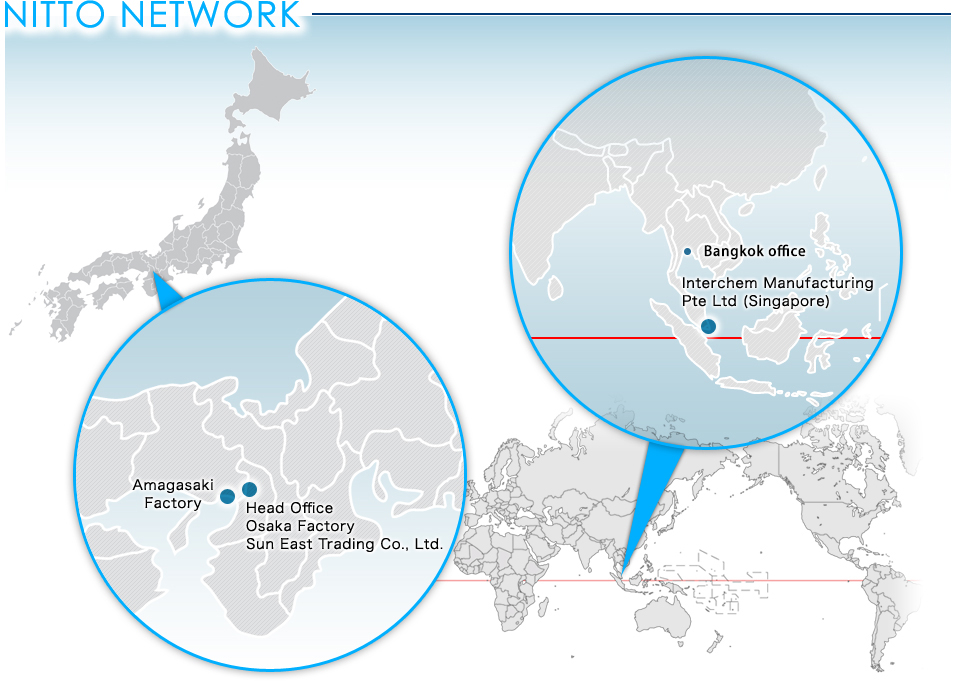 Interchem Manufacturing Pte Ltd was established on November 25, 1988 in Singapore as Nitto Kasei's wholly owned subsidiary. Interchem is located on a 5,760m2 site in the Jurong Industrial Estate, in the western part of Singapore.
Interchem's main activities are the manufacture and worldwide supply of polymers for marine antifouling paint.
Interchem has state-of-the-art manufacturing equipment of the latest technology, with a total annual production capacity of 2,000 tons. Interchem also stocks catalysts for polyurethane manufactured by Nitto Kasei, for supply in Southeast Asia.

【Please direct your inquiries to:】
Phua Joo Sun (Mr)
Director & General Manager
Interchem Manufacturing Pte Ltd
21 Tuas Avenue 8, Singapore 639236
Tel : +65-68610457
Fax : +65-68624016
E-mail :